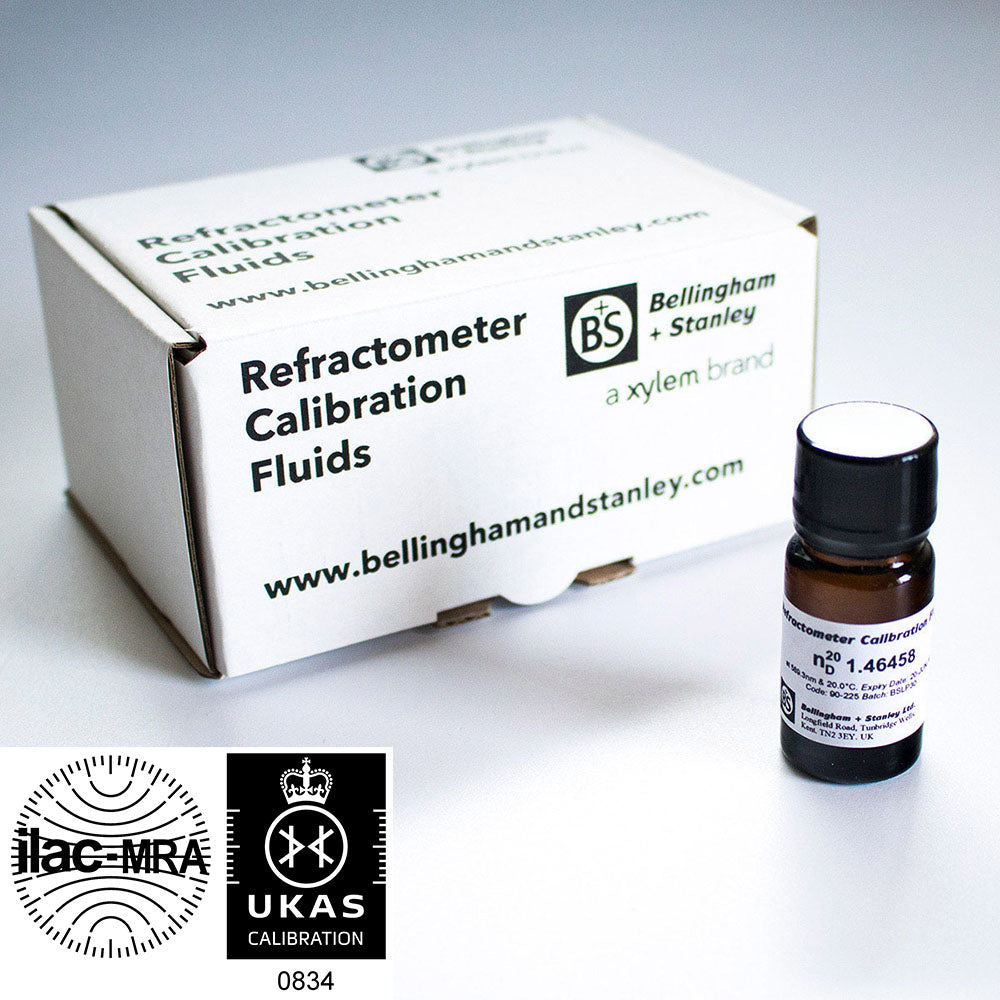 Calibration Oil
Regular price £116.00 Sale
Calibration Oils are organic compounds that cover the range 1.47 -1.56 RI and cover the top end of the Brix scale. Calibration Oils have a shelf life of 12-months. They are ideal for calibrating refractometers that have temperature control in both food and industrial applications. Having an RI above 1.54 RI, BSDD is ideal for chemical manufacturers working above the regular Brix scale. Calibration Oils are supplied with a UKAS certificate showing traceability to ICUMSA and NIST.
Sold as a pack of 5.
5 x 5ml glass bottle
plastic pipette
12-months shelf life
Traceable to NIST
Supplied with UKAS certificate of calibration
Value to 5-decimal places
Uncertainty (k=2)  BSLP & BSDC +/-0.000074 RI
Uncertainty (k=2)  BSDD:  +/-0.000103 RI
Whilst we endeavour to send stock as soon as possible please note that calibration items are subject to a 5-10 working days lead time.