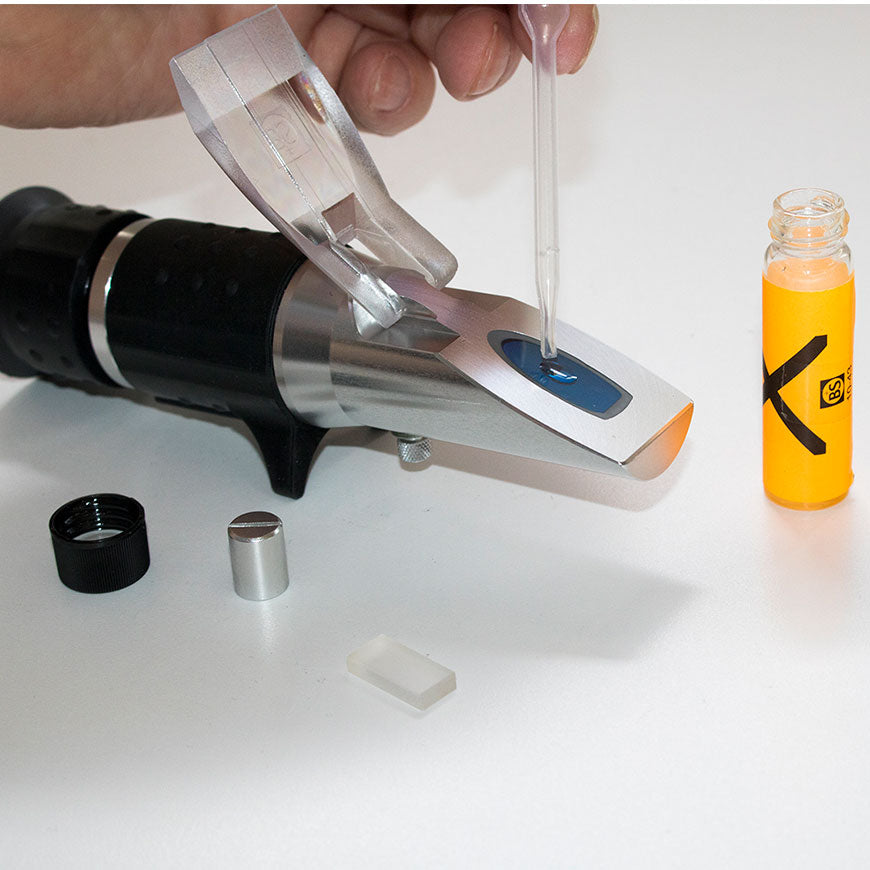 Glass test plate for honey and confectionery optical refractometers
Regular price £58.80 Sale
Bellingham + Stanley glass test plate for verifying and calibrating optical handheld refractometers. 
Covering the top-end of the common Brix/RI scale, this test plate is suitably matched to the Eclipse Water in Honey (% Water Content of honey) and those commonly used in sugar syrup and confectionery manufacturing applications. 
Product Code:       72-207
Value:                    78.8 Brix / 1.48757 RI / 19.8 Water-in-Honey
Supplied with:        Certificate of Verification
Requires:               Contact liquid (code 10-43) sold separately.