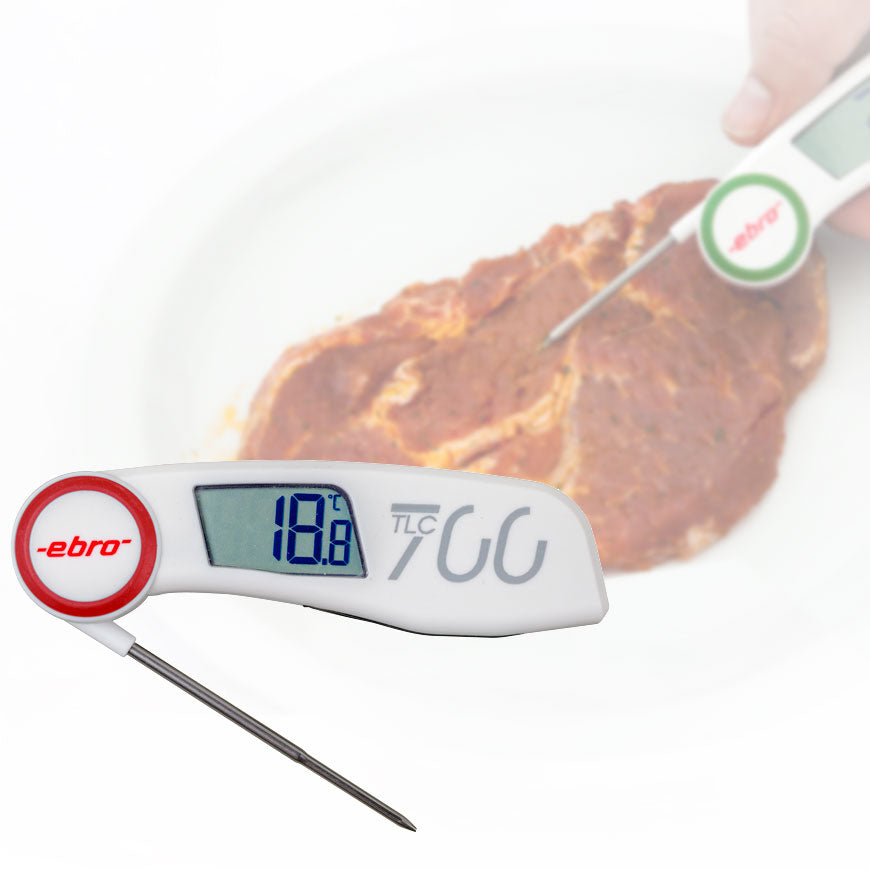 Precision folding probe thermometer - TLC 700
Regular price £35.00 Sale
High quality precision folding probe thermometer with clear digital display for measuring core temperatures. Manufactured by ebro electronic GmbH in accordance to EN 13485 (ability: S, T, E) and rated against moisture and dust ingress to IP65.
This thermometer is ideal for use in brewing, beverage, food, cold-chain and general industrial applications where precise measurement of temperature is required. Supplied with certificate of calibration issued by the factory at point of manufacture.
The coloured rings can be easily swapped out to identify individual thermometers; perfect for HACCP application thermometer identification.
Made in Germany. 
Product code: 1340-5735
Temperature Range: -40 to +250 °C
Operating Temperature: 0 to 50 °C
Accuracy: ±0.5 °C (between -20 °C to +150 °C) then ±1.0 °C for the remaining measurement range
Dimensions: 116 x 38 x 20 mm (L x W x H)