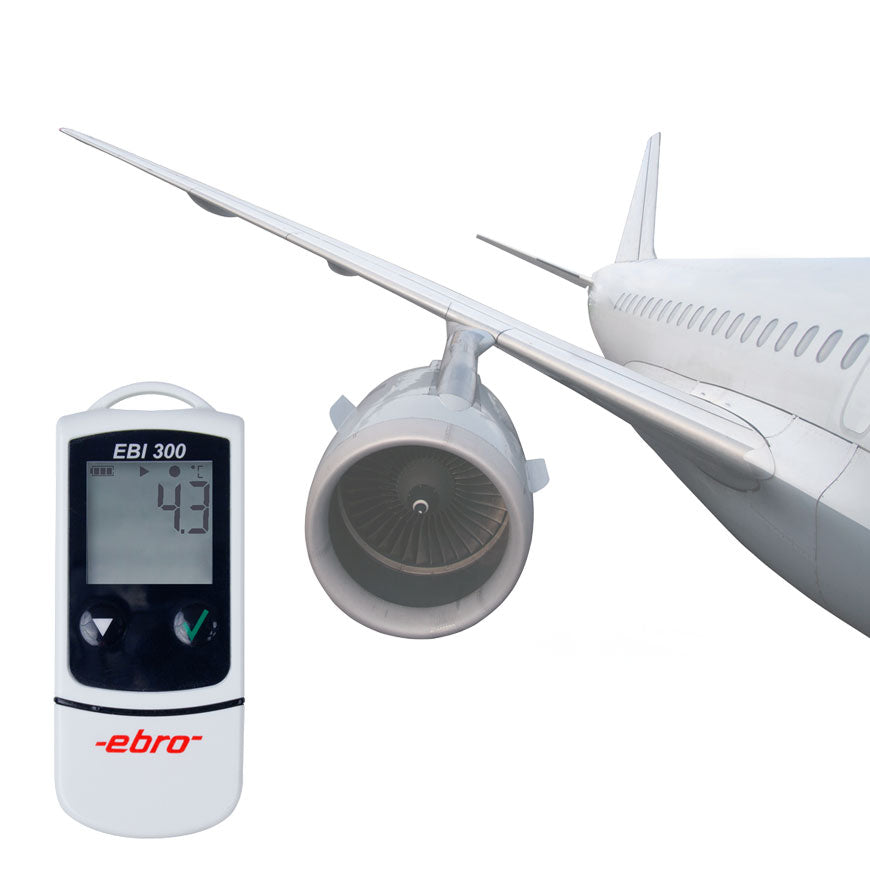 Reusable USB Temperature data logger - EBI 300
Regular price £80.00 Sale
Monitoring critical temperatures of valuable samples such as human tissue, chemicals and foodstuff like fish, meat and poultry during transport is crucial to safety and data loggers such as the ebro EBI 300 help satisfy this need by continuously monitoring temperatures over the period of transit.
The EBI 300 is a reusable unit and has optional extras that allows for external probes such as a PT 1000 sensor to be connected to its USB so that core temperatures of sample scan be monitored and so adding extra security to shipments like human tissue and samples of extreme sensitivity to temperature variation.
EBI 300 data logger key features
Reusable
LCD display with alarm indicators
Tamper proof
21 CFR Part 11 conform (Winlog.basic) DIN EN 12830, ATP, VO (EG) 37/2005 Compliant
PDF reports created at the destination
(no additional software required)
USB interface eliminates need for additional interface
Memory 40,000 measured data
Sensor NTC
Sample Rate 1min to 24h
IP Rating IP 65
Battery lifetime approx. 2 years
Dimensions 80 x 34 x 14 mm
Weight approx. 35 g
Supplied with factory calibration certificate
For accessories including external temperature probes. Please contact us today. 
Higher measuring ranges and humidity loggers also available. 
External temperature and humidity probes available as options on request.
Made in Germany.
For configuration - please visit www.ebro.com/ebi300

Product code: 1340-6330