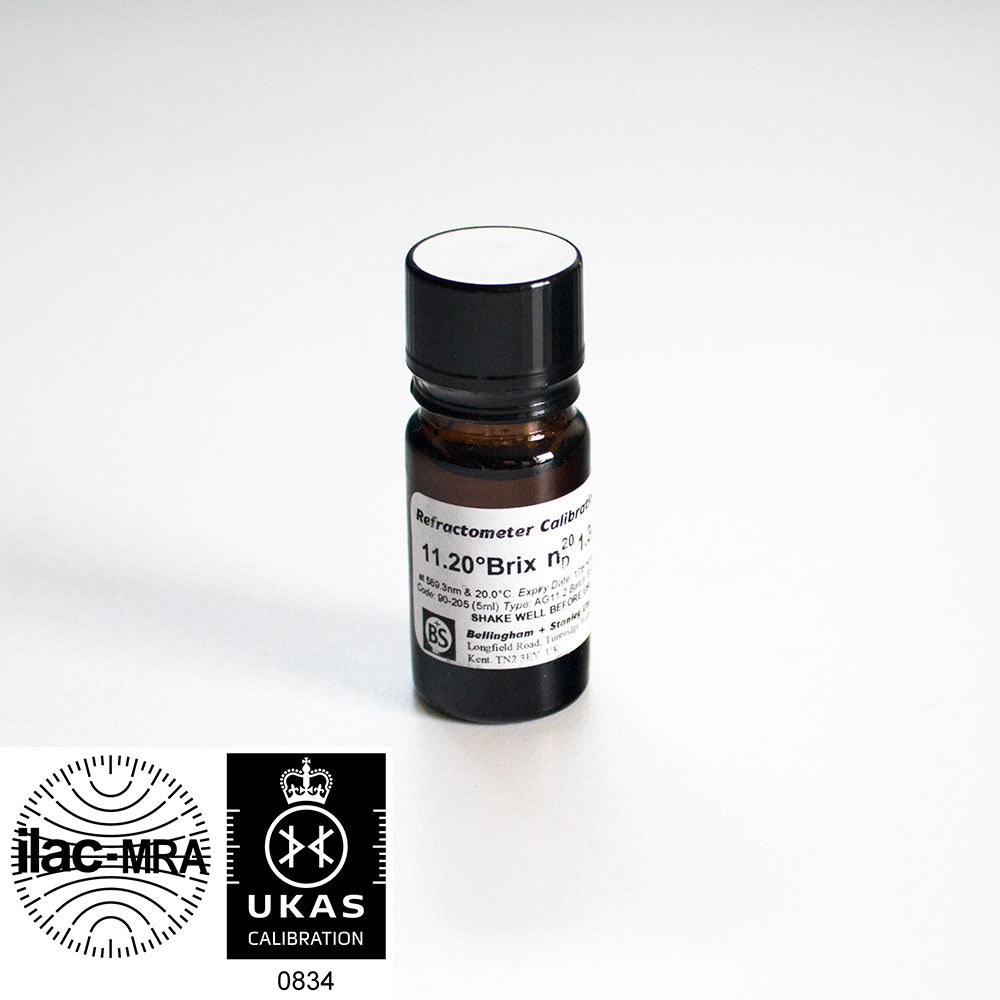 AG 40 Aqueous solutions for refractometer calibration
Regular price £48.00 Sale
AG Fluids are aqueous solutions that cover the range 1.33-1.40 RI (0-40 °Brix equivalent) and have a shelf life of 12-months.
AG 40 calibration fluids are ideal for calibrating all variants of OPTi digital handheld refractometers  and other models of refractometer that have temperature control. Perfect for refractometers used in both food and industrial applications as well as instruments that have AG Fluid temperature compensation; these include the OPTi digital handheld refractometers and benchtop refractometers like the RFM700 Series from Bellingham + Stanley.
Being aqueous, AG Fluids are safe and easy to use and offer excellent traceability. AG Fluids are unique as they are low Brix, have a long shelf life and are UKAS certified showing traceability to ICUMSA and NIST.
5ml glass bottle
plastic pipette
12-months shelf life
Traceable to NIST and ICUMSA
Supplied with UKAS certificate of calibration
Whilst we endeavour to send stock as soon as possible please note that calibration items are subject to a 5-10 working days lead time.