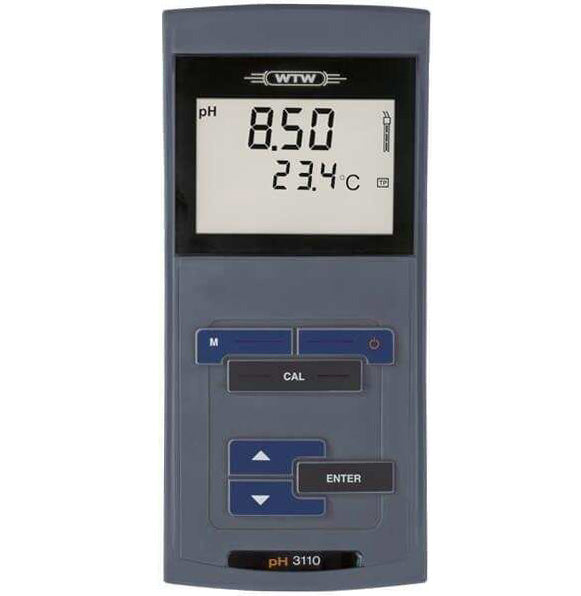 Portable pH/mV Meter – ProfiLine pH 3110
Regular price £575.00 Sale
The pH 3110 ProfiLine is an easy and robust portable pH/mV meter for routine measurement - secure and reliable pH measurement due to repeatable results.

Portable pH/mV Meter – ProfiLine pH 3110 is the right choice for anyone looking for a simple pH meter for portable pH measurements. A clear and simple to use keypad with 6 keys, and an automatic "AutoRead" function for repeatable measured values makes pH measurement easy and error-free.
The tactile keypad has large durable buttons that can be operated with gloves/PPE. The large display is clear and easy to read. If you're looking for more features and a backlit display then please take a look at the ProfiLine pH 3310. 
Waterproof to IP 67 




3-point calibration 




Integrated calibration timer 



The pH 3110 includes: Meter with carrycase and pH electrode SenTix®41, buffer solution STP4 and STP7, stand, beaker, software.

Product code: 2AA112
---
YOU MIGHT ALSO BE INTERESTED IN THE FOLLOWING ITEMS