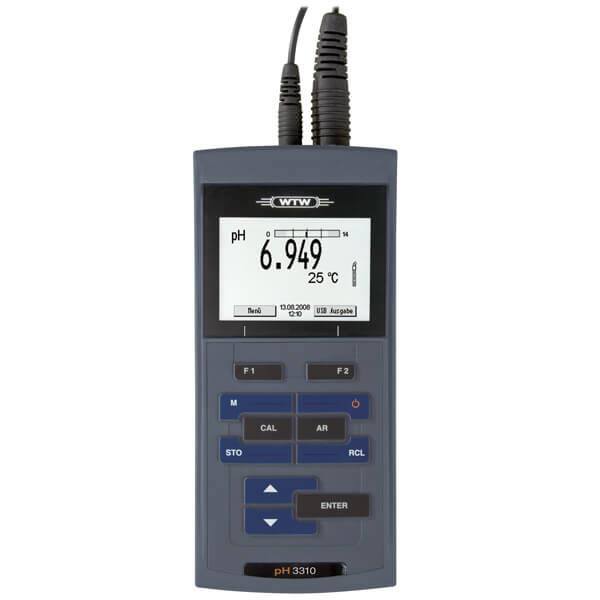 Portable pH/mV Meter – ProfiLine pH 3310
Regular price £736.00 Sale
The pH 3310 is a precise, portable pH/mV pocket meter with backlit graphic display and built-in memory for safe and convenient measurements.
Combining a precise portable meter with an efficient data logger aids users that to save measurements automatically, and then easily process data on a computer.
The meter includes a built-in data memory for 5000 GLP-compliant entries with an interval-controlled logger. All data can conveniently be transmitted to a computer via the USB interface. The CMC function visualizes the optimum measuring range, allowing for reliable and correct measurements. The graphic display with clear text menus allows for comfortable and safe operation of the meter whether in the field or lab.
Data logger with intervals between 1 second and 60 minutes 




Easy calibration thanks to 22 stored buffer sets 




Optimum measuring range use with CMC function 




1 to 5-point calibration with calibration timer for all measuring tasks
The pH 3310 includes: Meter with carrycase and pH electrode SenTix®41, buffer solution STP4 and STP7, stand, beaker, software and cable.
Product code: 2AA312 
---
You might also be interested in the following items