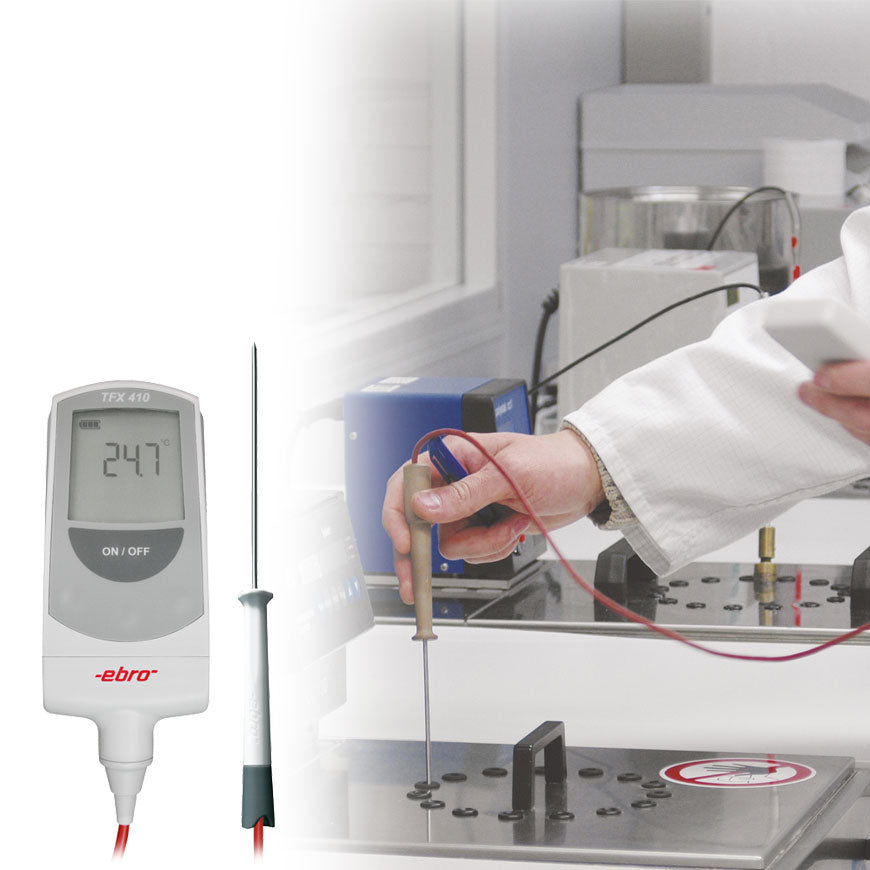 Precision core thermometer with detachable probe - TFX 410
Regular price £220.00 Sale
The Ebro TFX 410 thermometer is ideal for all manner of applications within the food processing industry as well as other applications where deep sample penetration is required such as in the Mash Tun of a brewing process or deep within a cooking sauce that requires a critical temperature to be reached.
The instrument has a detachable probe and many different styles of temperature sensor are available as optional extras making this a most versatile instrument for measuring temperature within a critical process.
Clearly digital display
Robust and impact resistant
High accuracy
Waterproof
Battery life approx. 5 years
Fixed probe TPX 410, pointed , 60cm silicone cable
Cable: silicone cable
Measured variables: temperature
IP Rating: IP 67
Dimensions: 54x22x109 mm without probe
Weight: approx. 90 g
Other options including extended range, fixed probe, probe contact type and extended temperature ranges are available for special applications so please contact us for details and prices.
Made in Germany.
Product code: 1340-5416
Range: -50 °C to +300 °C
Resolution: 0.1 °C
Accuracy: ±0.3 °C