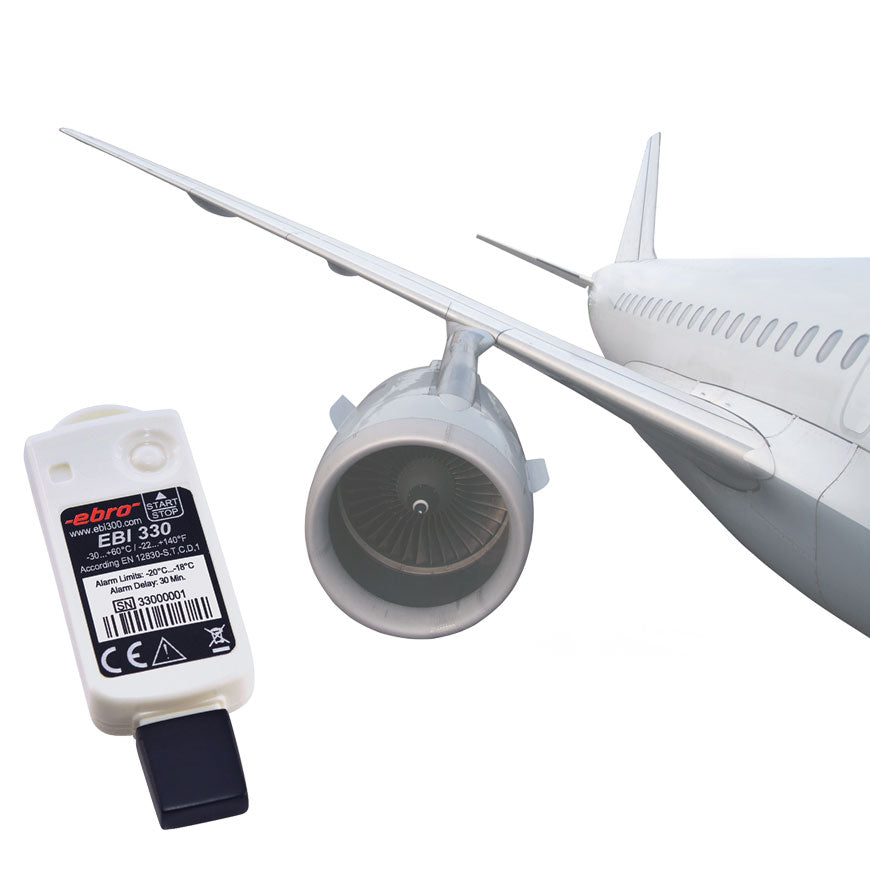 Single-Use Temperature Data Logger - EBI 330 (10 pack)
Regular price £0.00 £242.00 Sale
Monitoring critical temperatures of valuable samples such as human tissue, chemicals and foodstuff like fish, meat and poultry during transport is crucial to safety and data loggers such as the ebro EBI 330 help satisfy this need by continuously monitoring temperatures over the period of transit.
The EBI 330-T30 Single-Use USB Data Logger provides cost-saving continuous temperature monitoring during the transport of temperature-sensitive goods.
The logger can easily be connected to any PC via the USB interface. Directly on the destination, the EBI 330-T30 creates a PDF report automatically with all the important data of the temperature curve without the need for any additional software. The EBI 330 conforms to FDA 21 CFR Part 11.
Before using the EBI 330-T30 USB data logger can be programmed via the free online tool at www.ebro.com/ebi300.
Made in Germany.
Operating Temperature -30 °C to +60 °C
Storage temperature -30 °C to +60 °C
Memory 20,000 measured data
Sample Rate 1min...24h
IP Rating IP 65
Battery(CR2032) 3 V
Battery lifetime approx. 100 days
Dimensions 80 x 28 x 12 mm
Weight 16 g (including battery)
Product code: 1340-6332
Range: -30 °C to +60 °C
Resolution: 0.1 °C
Accuracy: ±0.5 °C (-20 °C to +40 °C) ±0.8 °C for the remaining measuring range
Please note: The EBI 330-T30 is sold in packs of 10